News & Media
The National Collaborative for Health Equity presents the latest news, articles, events and program highlights to help you stay connected and informed.
Format
Showing 581-590 of 586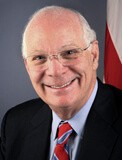 Congressional Perspectives: Advancing Health Equity in the 114th Congress Part 3 Please join us on April 29 for a live discussion with U.S. Senator Ben Cardin (D-Md.) on his perspective on advancing health equity in the current Congress (Please...