National Coalition on School Diversity (NCSD) Fourth National Conference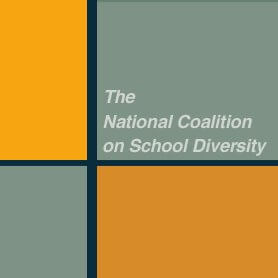 NCSD's national conference, "A Struggle We Must Win: Advancing School Integration Through Activism, Youth Voice, and Policy Reform," focuses on empowering communities and the next generation of leaders.
We expect the event to bring together 400+ parents, students, educators, researchers, advocates, activists, policymakers (from federal, state and local levels), and other supporters from across the country to discuss and strengthen strategies for reducing racial and socioeconomic isolation in elementary and secondary schools.
More agenda details will be available soon, but here's the general plan:
Oct 19 (10am-2pm) – School visits at multiple locations across NYC
Oct 19 (6:30am-9pm) – Opening reception featuring a performance of "Laundry City" by the NYC-based EPIC Theatre Ensemble (Rosenthal Pavilion at New York University)
Oct 19 (late evening) – Networking hour organized by Learn Together, Live Together (Conference hotel)
Oct 20 (all day) – Main conference (Teachers College, Columbia University)
Registration is only $100 ($50 for students).
The conference website is: https://school-diversity.org/2017-conference/ (NCSD will continue to post event updates over the next few weeks)