Join the Open Forum RACE – The Power of an Illusion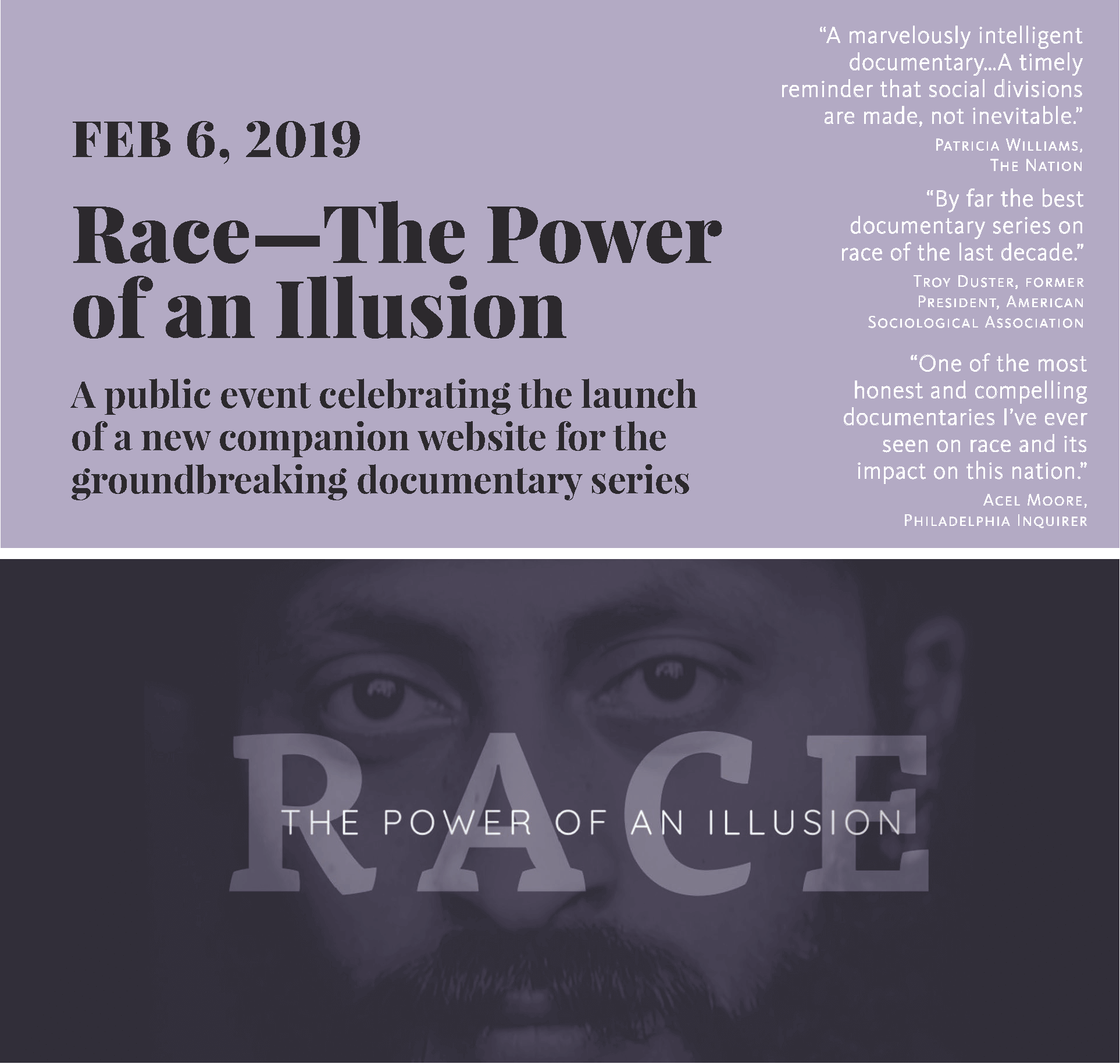 Wed. Feb 6, 3:00–6:00 pm
Banatao Auditorium,
Sutardja Dai Hall
UC Berkeley campus
First broadcast on public television more than 15 years ago, RACE – The Power of an Illusion has become one of the most widely viewed documentaries in American history, and it remains timely and relevant today. The series asks a question so basic it is rarely raised: what is this thing called race? Many of our conventional assumptions, particularly about race being biologically-based, are wrong, yet the consequences of racism are very real. Join us on Feb. 6 for an open forum featuring producers of the series and UC Berkeley faculty discussing the evolution and impact of our ideas about race, then and now. Reception to follow.
Panel Discussion with:
Larry Adelman, executive producer of RACE
John A. Powell, UC Berkeley faculty and Director of the Haas Institute
Michael Omi, UC Berkeley faculty and more guests to be announced!