The Case Of Laquan McDonald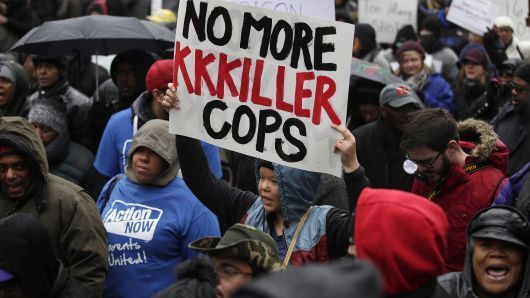 by Hermene Hartman
The death of Laquan McDonald, the 17-year-old Black male killed by 16 shots from policeman Jason Van Dyke's gun, has changed Chicago politics and hopefully the police department.
The case has received national attention and I have read numerous newspaper articles and watched national news on this critical case, but not one time have I heard or read a newscaster or writer call it what it is. RACISM. No one has called it what it really is.
Laquan represents the young Black male today and reflects history. That's why so many are so passionate about this case. In 2019, Black men all over the United States are still getting shot down, shot in the back, by white policeman. And to what consequence?
This is the essence of the case of Laquan. His story affects us all and the police penalty reflects the reality of the American judicial system. Somehow, the white man is not much penalized for the Black lives that he has disrupted and brutalized. Somehow, Black life is minimized (Read more).