Robert Wood Johnson Foundation: We honored sports teams with racist mascots. Not anymore.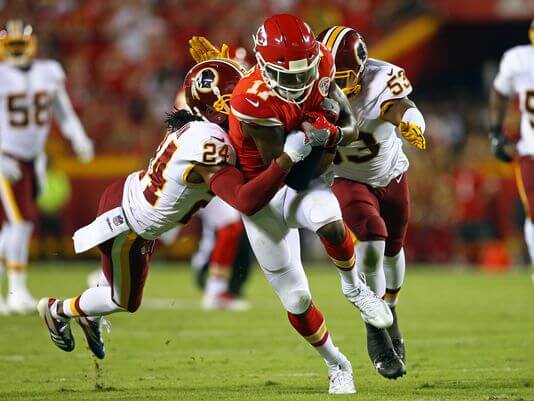 By Richard E. Besser
There's a good chance you've never heard of the Robert Wood Johnson Foundation. There's an even better chance you've never heard of the RWJF Sports Award, which we bestow each year on organizations that contribute to health by strengthening and serving communities through sport.
But as readers of USA TODAY, you're no doubt familiar with the controversies and divisions surrounding sports teams that use Native American symbols — whether as mascots, in chants or in memorabilia — for their own purposes. The pro football teams in Washington and Kansas City instantly come to mind.
Our foundation, tucked away in the outskirts of Princeton, N.J., has over the past year unwittingly become part of the problem by using the RWJF Sports Award to honor teams that denigrate American Indian people. We didn't consider the fact that the team names, mascots and misappropriation and mocking of sacred symbols like headdresses do real damage to the health of people across the country.
More: Cub Scouting has welcomed my daughter with open arms and she is thriving because of it
More: Trump pardoned a perjurer. How about helping a Mexican journalist who told the truth?
For the nation's largest philanthropy dedicated solely to health, this is a humbling moment that showed us how much we have to learn. But it's also a powerful reminder that in 2018, people and organizations with the best intentions are still playing catch-up on issues of race, ethnicity and gender. If a foundation that strives to see everything through the lens of health, wellness and equity — as we do — is getting a core health issue so wrong, it's worth asking ourselves what else we as a society are missing.  (Read more)