Does Race Matter in America's Most Diverse ZIP Codes?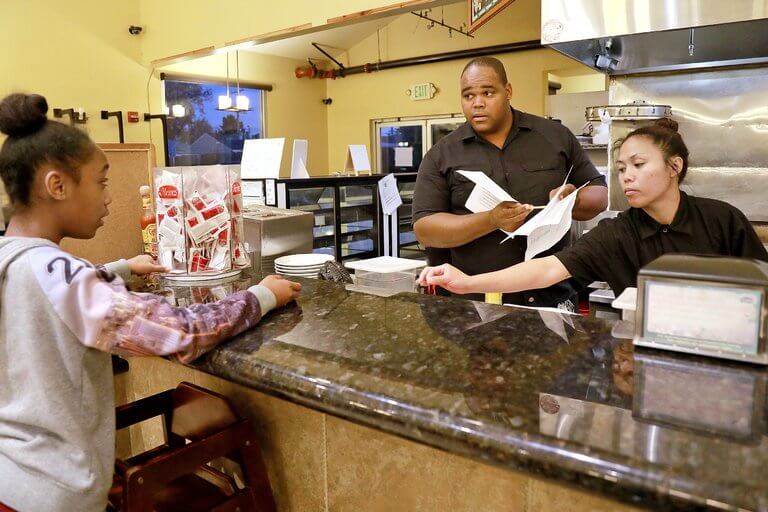 By John Eligon
VALLEJO, Calif. — Beyond the burgers and fries coming from the kitchen and the oldies blaring from the radio, the scene playing out daily at the Original Red Onion might appear unfamiliar to much of the country.
The restaurant's married owners — Marissa Johnson, a Filipino-American, and Darryl Johnson, an African-American — work alongside Jahira Fragozo, who is of Miskito and Yaqui Indian descent. Ms. Johnson bonds with a customer, Hillory Robinson, who is black, over the challenges of motivating their children in the winter. "They need something to do," Ms. Robinson says.
Ms. Johnson gushes a short time later when a regular, Dylan Habegger, who is white, decides to tackle the restaurant's new, spicy creation with a name that describes its effect. "Uh oh," Ms. Johnson tells him, "you're trying the Burner today."
The Original Red Onion sits in one of the country's most racially diverse ZIP codes: 94591, in Vallejo, Calif. About 30 miles north of Oakland, it is the rare place in the United States where black, white, Asian and Hispanic people not only coexist in nearly equal numbers, but actually connect.  (Read more)