Psychological Research Promotes Equity and Social Justice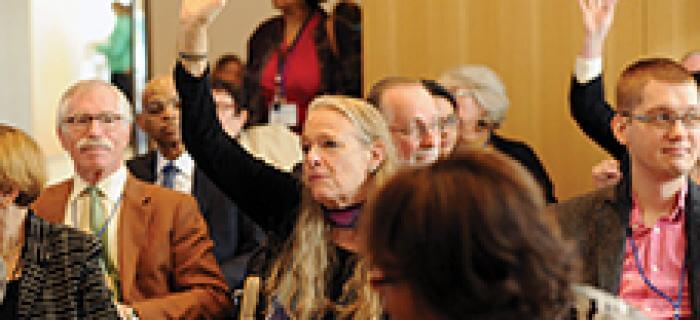 The first-ever APA Public Interest Leadership Conference offered advice for translating science into social change.
In some parts of New Orleans, one of the most inequitable cities in the nation, life expectancy is just 55 — lower than in many developing countries, psychologist Brian Smedley, PhD, told participants in a keynote address to APA's Psychology in the Public Interest Leadership Conference. Just up the highway, white residents can expect to live 25 years longer.
"When it comes to health, often your ZIP code is more important than your genetic code," said Smedley, executive director of the National Collaborative for Health Equity. Read more here.