NCHE Executive Director Dr. Gail C. Christopher Speaks in Closing Plenary at APHA 2019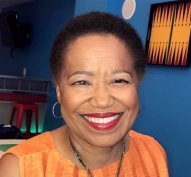 APHA's 2019 Annual Meeting – Closing General Session: 1619 – 2019: Health and Justice Denied
Join Dr. Christopher for her APHA session on Rx racial healing: Disrupting cycles of injustice by transforming racial beliefs, perceptions and behaviors. https://apha.confex.com/apha/2019/meetingapp.cgi/Session/59277
In her session, Dr. Christopher will be discussing:
Evidence-based interventions for changing racial attitudes, conscious and implicit.
Contemporary science and support for eliminating the antiquated idea of a taxonomy of humanity; replacing it with an expressed, empathetic sense of interconnected and equal value among diverse groups.
How participants can actively engage through their organizations and as individuals in racial healing and related transformational activities.