Listen to Testimony from the 1966 U.S. Civil Rights Commission Hearing in Cleveland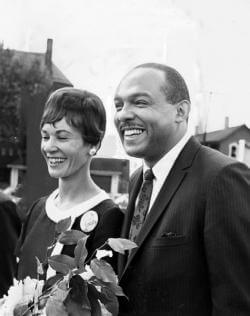 by Nick Castele
For six days in April 1966, a panel appointed by U.S. presidents heard from Cleveland mothers, children, activists, attorneys, high school students, laborers, union leaders, landlords, elected officials and police.
The U.S. Civil Rights Commission had set out to examine conditions facing black residents in cities across the country. Cleveland was one of many stops. Just months after the hearings here, the city's Hough neighborhood would experience several days of unrest.
Dr. Linda Rae Murray, a physician now living in Chicago, testified at the hearing when she was a senior at Collinwood high school.
"Do I think they were on the cutting edge of what needed to happen? No," Murray said in a recent interview. "But they were part of a process of documenting."
Recordings of the proceedings come from the National Archives. Listen to testimony below from a few of the witnesses.  (Read more)