How an Act of Racial Violence Reverberates Across Generations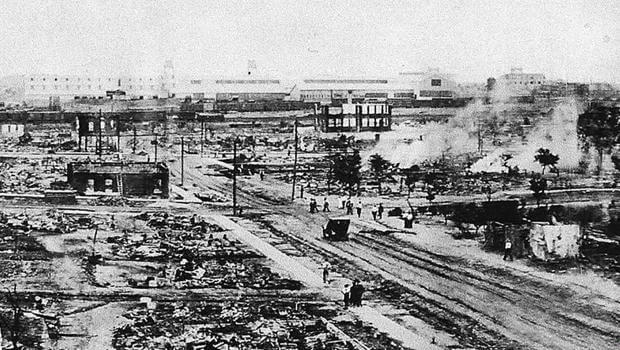 CBS NEWS
For generations, Tulsa, Oklahoma had a secret.
Mechelle Brown, program coordinator at the city's Greenwood Cultural Center, recalled, "My mother cared for an elderly white man, who on his death bed rambled on about the smoke and the fires and the shooting and the killing."
Brown's mother tried to learn more. "She went to her in-laws and said, 'What is he talking about? What happened in Tulsa?' And they said, 'Look, we don't talk about that around here. And don't go asking anybody about it.'"
The secret was passed on from generation to generation. "We never discussed Black Wall Street or the 1921 Tulsa Race Massacre," Brown told New Yorker staff writer Kelefa Sanneh (Read more).