A Call for Nominations for the RWJF Award for Health Equity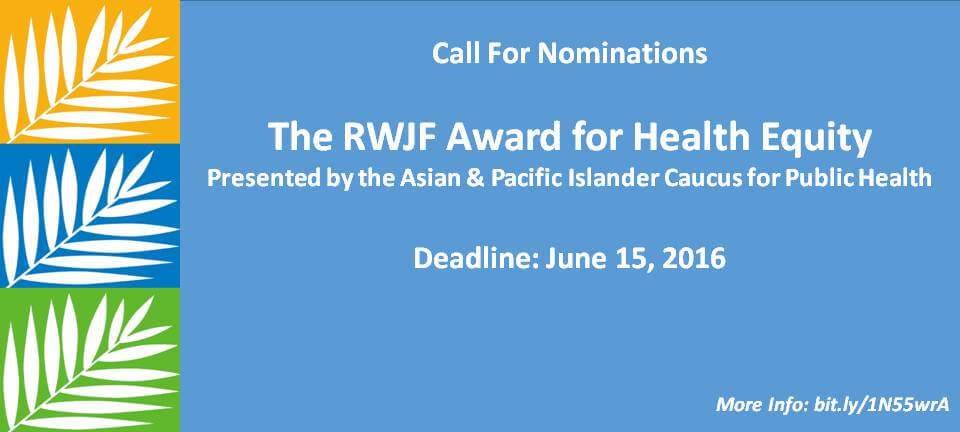 We're pleased to announce the Robert Wood Johnson Foundation Award for Health Equity presented by the Asian & Pacific Islander Caucus for Public Health (RWJF-APIC Award). It is a seven-year program to recognize individuals who have made outstanding contributions towards achieving health equity.
To learn more about how you can nominate a health equity leader for this prestigious honor and unrestricted cash prize, presented at the 2016 Annual Meeting & Expo on Monday, October 31, 2016, in Denver, Colorado please visit www.apicaucus.org. Entries will be accepted through 11:59 PM ET on June 15, 2016.
Find out more about RWJF's Culture of Health: www.cultureofhealth.org.