2017 #NABJ Annual Convention & Career Fair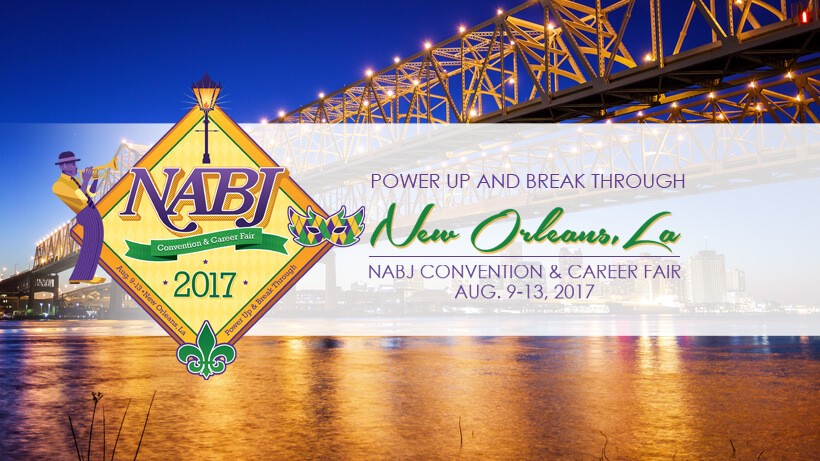 The 2017 NABJ Annual Convention and Career Fair is the premier venue for journalism education and career development for the nation's leaders in media, business, arts and entertainment, and technology. Over 3,000 of the nation's top journalists, media executives, public relations professionals, and students will gather in The Big Easy from August 9-13, 2017, to celebrate our excellence.
The NABJ Career Fair draws hundreds of recruiters from the top media companies and journalism schools from across the country and around the world. Countless headline makers, innovators, and industry leaders in politics, media, journalism, and film have attended NABJ Conventions. Sen. Barack Obama, President George W. Bush, President Bill Clinton, Vice Presidents Al Gore and Joseph Biden, U.S. Secretary of State Hillary Rodham Clinton, U.S. Attorney General Loretta Lynch, U.S. Housing and Urban Development Secretary Julián Castro, RNC Chairmen Michael Steele and Reince Priebus, Huffington Post founder Arianna Huffington, Bishop T. D. Jakes, and the Rev. Al Sharpton all have shared their wisdom and insight with our members.