National Collaborative for Health Equity's Statement on Last Night's Violence Against Asian American and Pacific Islanders Community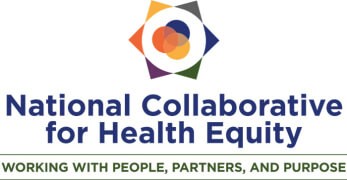 March 17, 2021
Today we mourn alongside Atlanta's Asian American Pacific Islander community and for the lives lost during last night's senseless attack. This hatred, violence and false blame perpetrated on innocent people is tearing at the fabric of our shared humanity, with unfathomable consequences. Everyone at the National Collaborative for Health Equity stands in solidarity with the AAPI community and we harshly condemn these acts of violence and racist abuse.
Last night's attack marks another such event in a long line of hateful acts against communities of color and, specifically, Asian American and Pacific Islanders. There is much work to be done if we are to prevent the next occurrence from happening. But our resolve is unshaken, and our work toward changing hearts and minds and ending racism continues unabated.
We believe that racial healing can and must strengthen our shared bond across communities. The myth of a human hierarchy is now, and always has been, a false one. The way forward is through shared understanding and addressing the systemic inequities that hold people back. Our work continues to transform systems toward a truly equitable and fair nation. The health, security, and happiness of our country depend on it.
###