By Andre M. Perry and Jonathan Rothwell, BROOKINGS
"The Black Progress Index identifies and measures the social conditions that predict long and healthy lives for Black Americans."
By Washington Post Live, https://www.washingtonpost.com/
"The COVID-19 pandemic highlighted and exacerbated the country's economic, racial, and health disparities. California's Health and Human Services Secretary Mark Ghaly and Harvard T. H. Chan School of Public Health assistant professor Kizzmekia S. Corbett join Washington Post Live to discuss health equity, the lessons learned from the pandemic, and how we can better prepare for and respond to the next one."
Robert Wood Johnson Foundation, Article
In an NPR/Robert Wood Johnson Foundation/Harvard T.H. Chan School of Public Health survey, people of color are significantly more likely than Whites to report they are currently experiencing serious financial problems at a time when households across the United States are widely reporting serious financial problems due to inflation.
Chair of the TFAH Board of Directors Gail Christopher, D.N. and President and CEO J. Nadine Gracia, M.D., MSCE released the following statement in recognition of Juneteenth, 2022.
(Washington, DC – June 17, 2022) — "Juneteenth is a celebration of freedom. It's also a day on which we should recognize that as a nation we have more work to do before all Americans are free from the burdens of social, economic, and health inequities.
Well over a century after the first Juneteenth, structural racism continues to have far-reaching impacts on health, well-being, and opportunity.
Our goal is to recommend policies that will advance the social, economic, and environmental conditions that promote health by ensuring equitable access to high-quality childcare, education, employment, safe and affordable housing, transportation, and healthcare for all Americans."
Trust for America's Health calls for the following policy actions to reverse the impact of structural racism in America:
Make advancing health equity and eliminating health disparities a national priority. This includes increasing funding for programs that advance healthy equity, such as the Center for Disease Control and Prevention's (CDC) Racial and Ethnic Approaches to Community Health and Healthy Tribes Programs.
Invest in multisector efforts to address upstream drivers of poor health through CDC's Social Determinants of Health program.
Target the elimination of poverty by increasing the minimum wage and expanding the Earned Income Tax Credit at the national and state levels.
Increase access to high-quality healthcare for all by strengthening incentives to expand Medicaid in all states and by making marketplace coverage more affordable for low-and moderate-income people.
Create a national standard mandating job-protected paid family and medical leave for all employees.
Increase funding for programs that promote long-term security and good health for children and families, including programs designed to expand access to affordable housing, Head Start, Early Head Start, and nutrition support programs such as Healthy School Meals for All, the Supplemental Nutrition Assistance Program (SNAP), and the Special Supplemental Nutrition Assistance Program for Women, Infants, and Children (WIC).
For more information about these and other policy recommendations see these TFAH reports:
A Blueprint for the 2021 Administration and Congress – The Promise of Good Health for All: Transforming Public Health in America.
Leveraging Evidence-Based Policies to Improve Health, Control Costs, and Create Health Equity
The National Collaborative for Health Equity (NCHE) applauds the work of TFAH and supports these vital social policy actions. NCHE recognizes that we have to generate the public will for enacting and sustaining the needed policies. One vehicle for doing this is the Truth, Racial Healing, and Transformation (TRHT) work of communities across America. This work involves changing false narratives, building trusted relationships, as well as addressing the systemic and institutional legacies of the false ideology of the hierarchy of human value.
While the federal holiday, Juneteenth, enables us to celebrate the end of slavery, we must all remember that the beliefs that animated it for centuries lived on and continue to exist today. Racism must end.
Feds Seek to Undo Harm From Forced Assimilation Schools.
By Sarafina Wright, The Washington Informer
New Orleans city officials allowed developers to build homes on land contaminated with chemicals linked to cancer. They didn't tell the people who moved in.
By Darryl Fears, The Washington Post
By Angela Thomas, Seth Krevat, and Raj Ratwani – Health Affairs
EPISODE 1: The first episode of APHA and Complexly's web series "That's Public Health" introduces the basics of public health and why it is so important.
EPISODE 2: Health equity is a public health approach that focuses on addressing avoidable, unnecessary, and unjust health differences, and works toward improving everyone's health. This second episode of the "That's Public Health" web series from APHA and Complexly explains how.
The Collaboratives for Health Equity (CHE) teams met on January 18th to discuss the use of state data to create more resilient inclusive communities and fight structural racism and inequality, as well as combat the COVID-19 pandemic.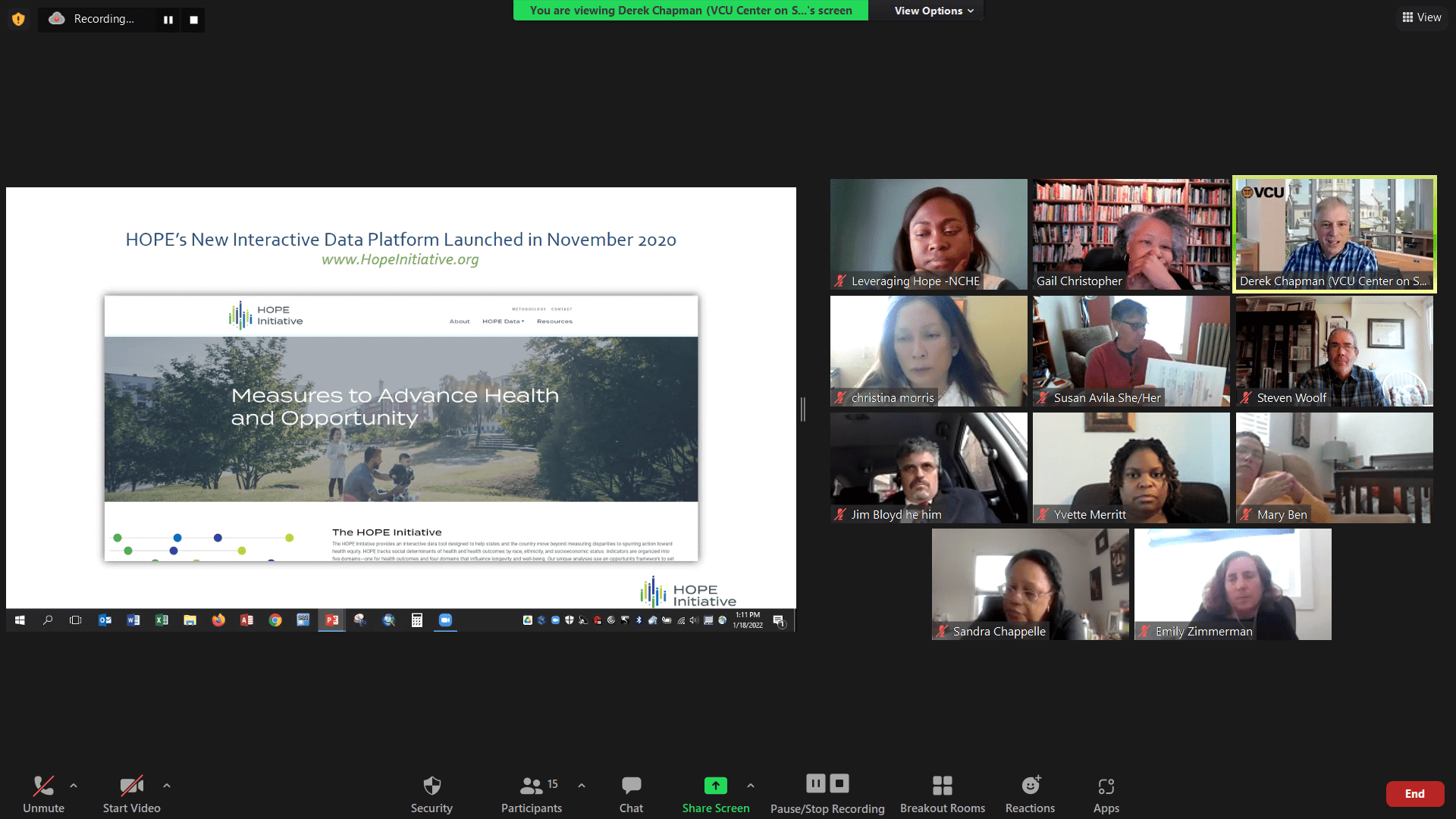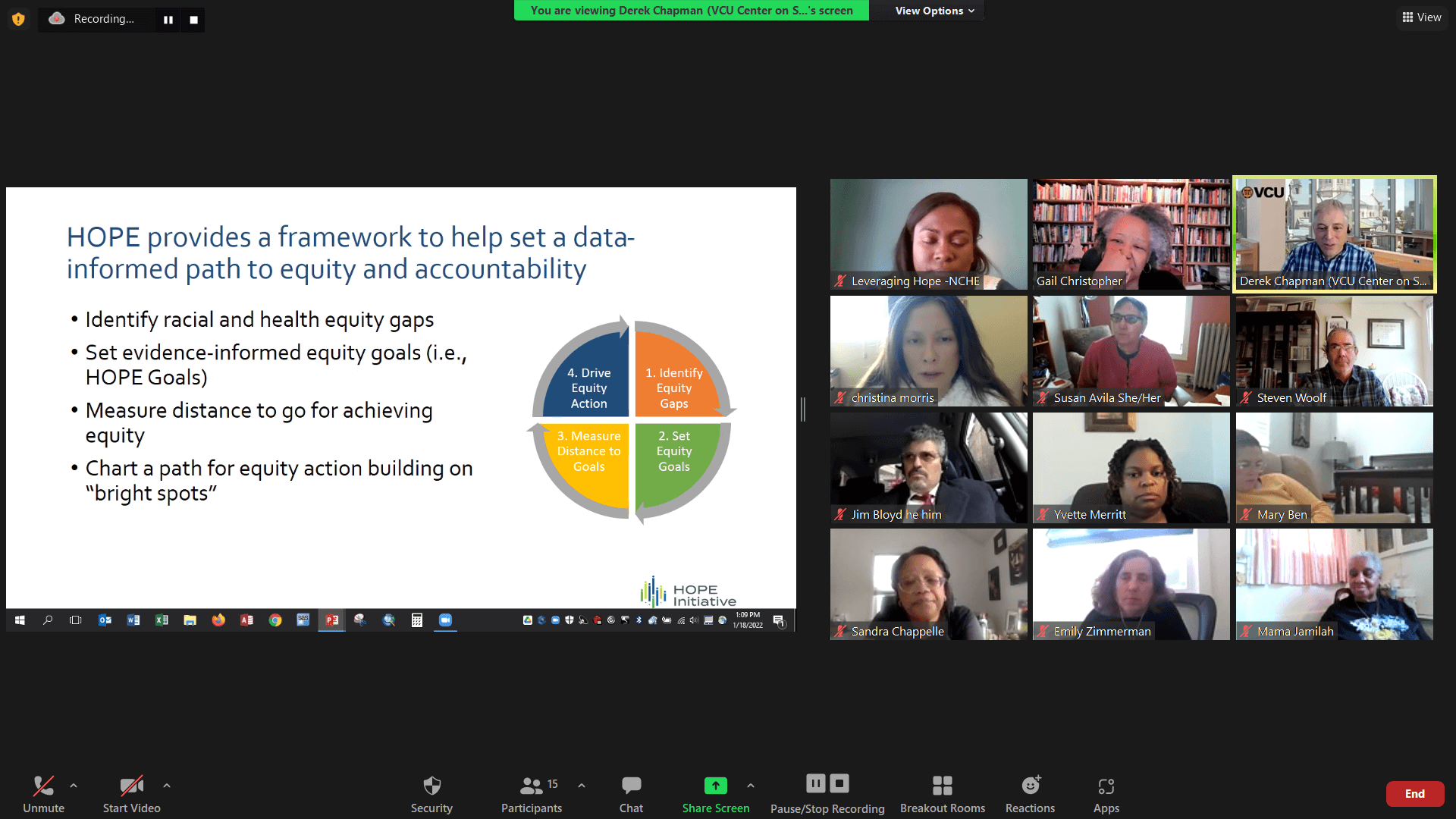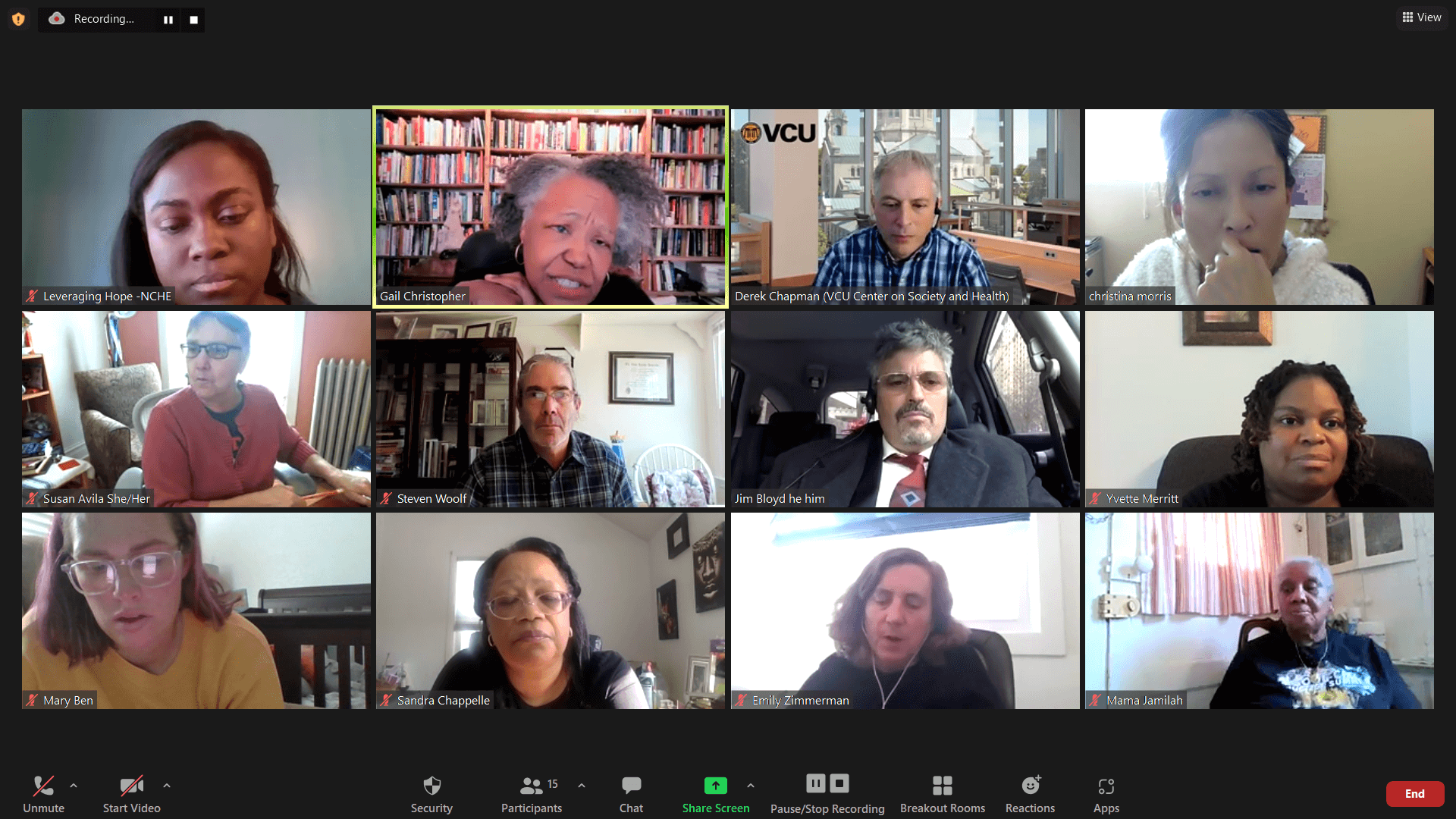 By Jonathan Rothwell and Andre M. Perry, Brookings