Apply to Review Applications for Culture of Health Leaders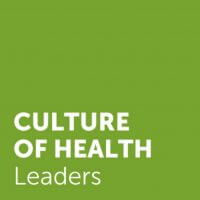 Culture of Health Leaders is a leadership development opportunity for people working in every field and profession who want to use their influence to advance health and equity. Our leaders' innovation helps build a Culture of Health, one that enables everyone in America to live longer, healthier lives. Through this program, our leaders will be prepared to collaborate and provide transformative leadership to address health equity in their communities.
Apply HERE to review applications for Culture of Health Leaders.