2015 Legislative Preview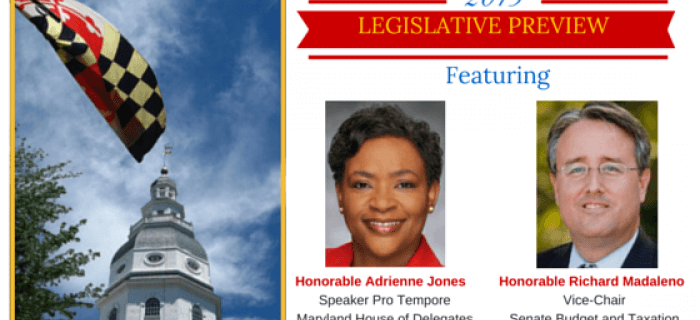 Join Maryland Nonprofits Monday, January 12 for a preview of the 2015 General Assembly.  This will be your chance to get involved in public policy initiatives that nonprofits are leading, and learn about legislative and budget issues that could affect nonprofits and the communities we serve.  With a new Governor, many new faces expected in the Legislature, and shifts of control and focus in Congress, this year's Legislative Preview will provide a unique opportunity for nonprofits to frame our agenda.
We will discuss and develop key messages about the nonprofit sector to present to the new Governor. Speakers will include national and state elected officials and nonprofit advocates who will discuss the opportunities of a new term, and the challenges of ongoing economic realities.  Presentations will also include policy initiatives of nonprofit advocates, Maryland Nonprofits policy priorities, and how all of these may be affected by Maryland's continuing ongoing budget problems.
New this year, we will devote the afternoon to a specific policy focus that affects all communities in Maryland:  public health equity.  Speakers will frame the issues of health challenges and disparities that have not been addressed through health care reform, and identify priorities for nonprofit advocates from the environmental field, health field, workforce development, housing and other fields that all intersect with what makes Marylanders healthy or sick.
Register for the event and view the day's agenda here.